FOE-TOOLS by test3r
03/04/21
Galata Tower GB has been updated to match InnoGames update. As an additional bit of news, I'm planning on updating the gb leveler to include some of the features the ForgeCommanders gb leveler has had for a long time! Stay tuned you shall see some improvements late this month

12/21/20
Added Galata Tower GB and added more level data

04/26/20
Added Space Carrier GB and added more level data

Great Building Leveler
Use this tool to assist in leveling your own greatbuildings using a 190% based approach
Great Building Rewards
Assist's identifying the rewards offered by a specific slot, and if you can win fp
Great Building Slot Locker
Looking to lock a specific slot? Find out exactly how many forge points you need to place to lock yourself... and how much profit you can expect back. Have a friend available? Team snipes for potentially greater profit are calculated here as well
Guild battleground maps
Contains maps to easily reference territories by a coordinates... maybe expanded on in the future
Forge Point Cost Calculator
Use this tool to assist figuring out how many FP you can buy, or how much coin you need
Great Building List Inspector
Assist's identifying snipes in either a players Great Building listing or your Contributions dialog
03/14/20
ForgeCommander has a few new pin's notably the gb leveler is now pinnable in FC, and as you browse GB's in game it can update using discovery mode without having to enter in the values, also includes quick 1.9, 1.85/1.8 and 1.8 buttons. Another new pin is the Guild battlegrounds pin with an included mini map (a few more VERY cool features coming for this soon)
https://forgecommander.com
Screenshots from forgecommander, many more features...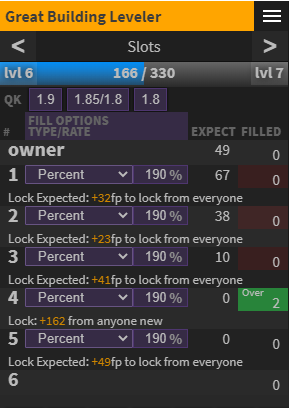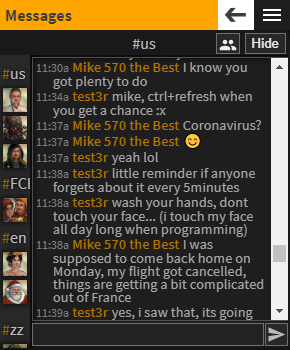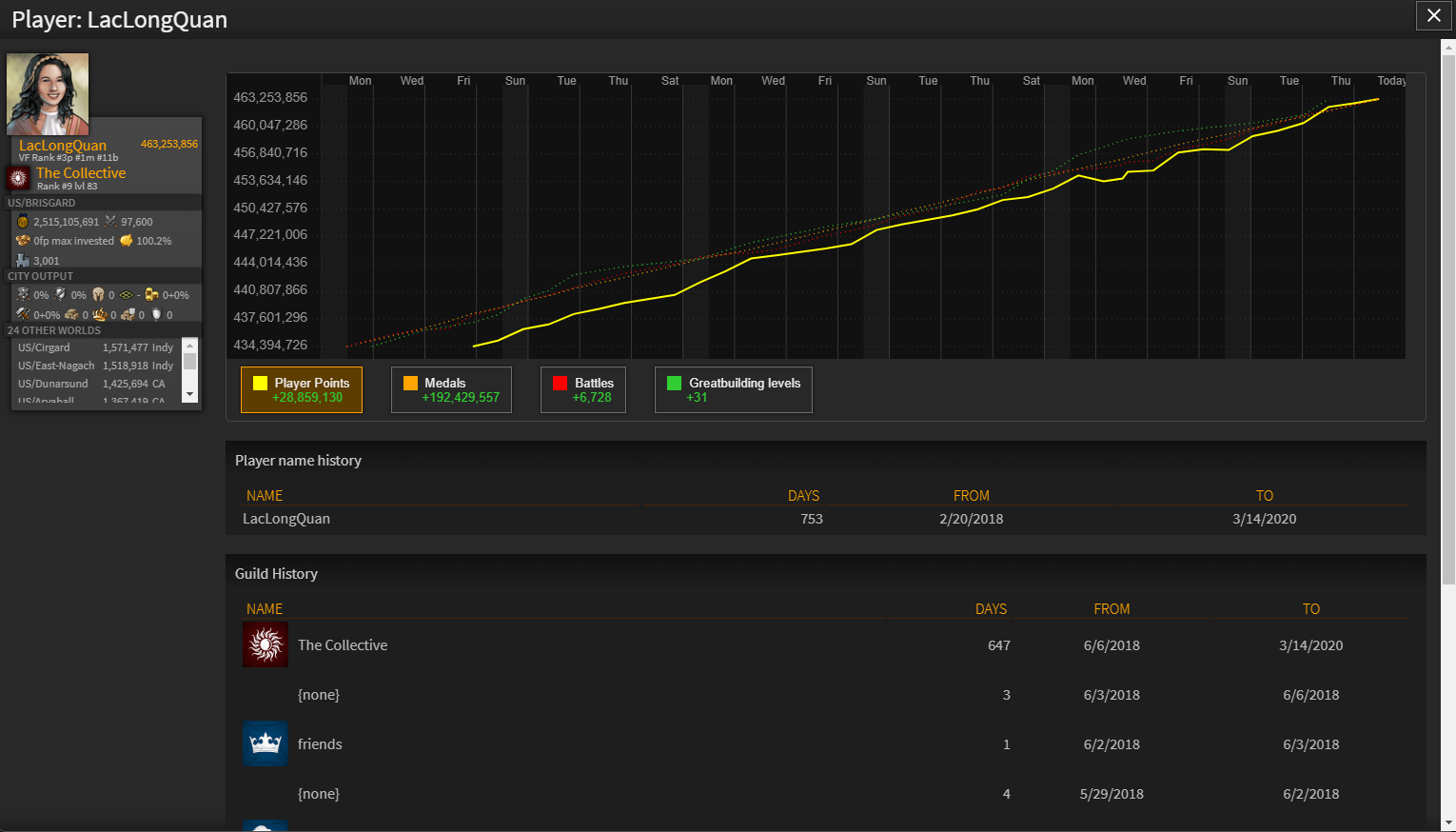 12/24/19
New website release date: Dec 25th about 12AM CST

12/10/19
New website release date: Dec 24th or 25th --- it's going to be a beta, as there is just too much more to do with it and much needs to be refined... there will be a limit on sign ups to gauge server capacity... first come first serve on the inital sign ups maybe limited to first 1,000. US and Beta worlds ONLY! The new website address will be posted here only.
11/15/19
New tool: Greatbuilding Slot Locker
11/14/19
New tool: Guild battleground maps
11/06/19
My massive feature for my new site is now complete :D only took 11 months... jeesh... I got a current list of about 40-50 todo's for the new site before I set it up for a beta test, I'll prob just slap them together just to get this thing out the door :x I'm currently thinking December
11/06/19
I've had two questions now about how to do 1.85/1.8 pattern, or 1.85 pattern... simple, go into the gbleveler, for slot #1 select percent and enter 185 in the fill options, and then for the remaining slots select and enter percent 180... hope this helps!
10/09/19
Suggestion by "Nick" completed. GB's of the same era now have their data go up to the same max level
10/03/19
FOE-TOOLS out grew the previous hosting site, too many hits per day. Please save this new address
https://foetools.net